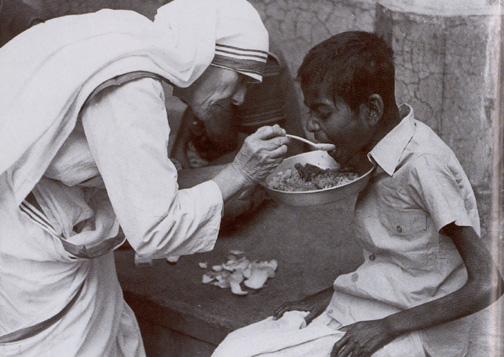 Christ has no body now on earth but ours;
Our hands are to be his hands,
our feet are to be his feet, our eyes are now his eyes.
Christ has no body now on earth but ours.
Christ has no voice now on earth but ours.
Our call as Christians is not only to receive the Bread of Life, but to become one, becoming love in action of Jesus for this world. Just as Jesus gives himself to us in the Eucharist, we give ourselves to others as offering and sacrifice to God. Jesus outlined His mission for each of us:
"For I was hungry and you gave me some 
thing to eat, I was thirsty and you gave me somethin
g to drink, I was a stranger and you invited me in, I needed clothes and you clothed me,  I was sick and you looked after me, I was in prison and you came to visit me."

(Matthew 25: 35)
Ministries of Ascension & St. Francis
Advisory Committees to the Pastor
Ascension Finance Council (David Leblanc)

St. Francis Finance Council (James Abadie)

Cluster Pastoral Council (Kenneth Landry)

Ascension Maintenance Committee (Marvin Gros)

Hands of Jesus Committee (Sandra Mistretta)
Social Responsibility Ministries
The Hands of Jesus Committee assists in some of the coordination and communication between several social responsibility ministries of our cluster parishes.
Ministry to the Homebound
Ministry to the Bereaved
Meal Preparation

Offering support through telephone calls visits

Prayer Blanket Ministry (Dee Lemann)
Ministry to the Poor
Daughters of Charity Thrift Store (Betty Porrier)

Emergency Utility Assistance (Susan Jumonville)

Christmas Giving Tree (Rosemary)

Thanksgiving Baskets (Vicki Hoormann)

Summer Camp for the Underprivileged
Prison Ministry
Eucharistic Ministry to Angola

Ministry to Ascension Prison: Prayer group for women prisoners (Sandra Mistretta)